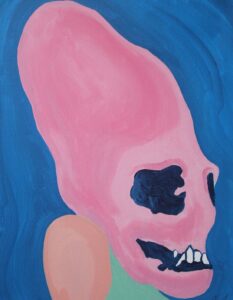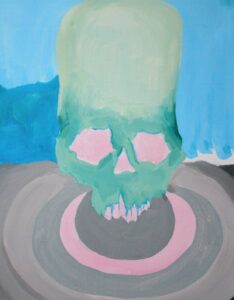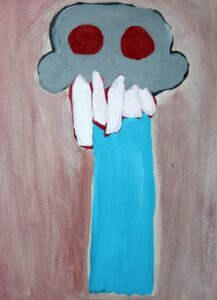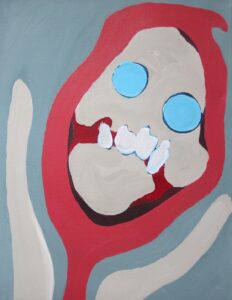 Illustration (2018); The darker, forgotten aspects of life lurking ominously within the frame as I used soft cartoonish, humorous tropes as a front in this body of work.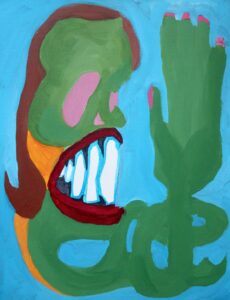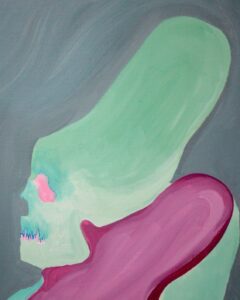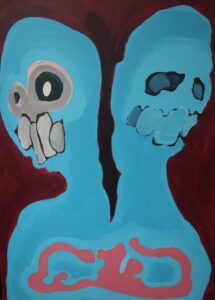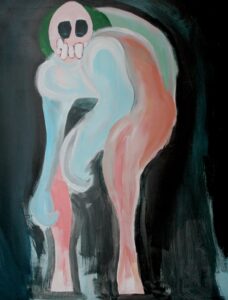 There are references to positive approaches in the upbeat colour and childlike presentation while dealing with the traps of physicality, decay of the body over time, and impending death. A focus also on the enlarged brain moves the viewer away from the dominant supreme physicality of the body often represented in the mainstream media. The illustrations are playful but also stark and foreboding.
This body of work links into how I view the body as a failing system and sometimes the rapid nature of the body's decline creates anxieties and a desire to explore how to approach this situation.